Alan Wendt is the first interpreter to be regularly employed by a New Zealand prime minister – and he has had a busy year
by Eleanor Ainge Roy in Dunedin
When Alan Wendt was a child, watching the Miss Universe pageant with his mother was an annual highlight. While she oohed and ahhed over the dresses, young Wendt was captivated by the interpreter who translated for the Spanish-speaking contestants.
"I thought it was complete magic, that he could render it so fast for a live TV audience. It was amazing," says Wendt.
Thirty years on, Wendt, 40, has himself become a staple on New Zealand television screens as prime minister Jacinda Ardern's sign language interpreter – the first ever employed by a New Zealand prime minister on a regular basis.
Interpreters were occasionally deployed during natural disasters by previous governments, but Wendt has become a permanent fixture on the television when Ardern requested last year that a sign language interpreter be by her side at her weekly post-cabinet press conferences. He was also called on during other major press conferences, including after the Christchurch massacre.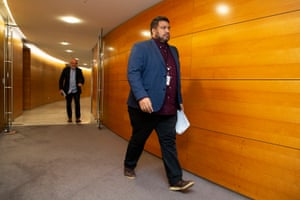 Ardern says having Wendt by her side totally changed the atmosphere for her, and gave her a boost of confidence when facing a rowdy press pack.
"I went from press conferences being quite a long and lonely experience to now having Alan by my side every Monday," says Ardern. "There's something about having someone next to you whose singular focus is to make sure as many New Zealanders as possible know what is going on at parliament. And he does it with a smile. I find it really reassuring."
"What I remember most is being nervous … I did feel the pressure," says Wendt, who also speaks Samoan and German.
"Any simultaneous interpreter who does work like this will tell you that one of the battles we face is speed. So when people are using language that is dense or technical, and at speed, then that is a big challenge."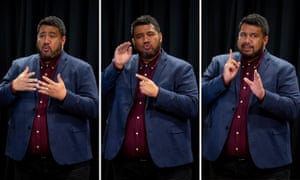 Wendt says it is "impossible" to interpret multiple voices overlapping, so when the media form a "united front" to press the prime minister on certain issues he is often playing catch up, and finding ways to insert questions after they have already been asked, or answered.
"It's a bit like juggling while doing gymnastics, cognitively. So it's quite a heavy cognitive load to carry. At the end of it, I am exhausted. I have times where I hop in my car and fall straight asleep, because I am just like: 'aghhh that was so much'."
At a recent post-cabinet press conference, the prime minister said "no comment" more than a dozen times when questioned about the case of kidnapped Red Cross nurse Louisa Akavi.
Visibly frustrated, Ardern's "no comments" became more terse as the questioning intensified, a tone and emotion Wendt is also responsible for capturing.
"When someone says no comment, it means more than one thing right? No comment can mean I am not able to say anything. I am not wanting to say anything. Or I am not willing to say anything," says Wendt.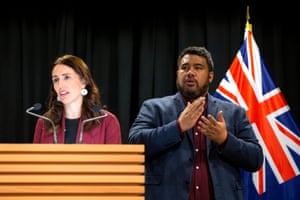 "I can find an equivalent quickly to convey that sense of frustration … there are ways we can give fuller access to what is going on."
Wendt grew up in a bilingual home speaking English and Samoan and had no connection to the deaf community before taking a sign language course at Victoria university "on a whim" 20 years ago.
Wendt was there when the prime minister delivered her first words after the Christchurch mosque attacks, and admits it is sometimes difficult to keep a lid on his emotions.
"The purpose of interpreting is to provide access to communication. So you have to do your best to really suppress your own emotional responses and your own sensitivities and your own fears maybe at the time."
Wendt's high-profile work has given him a rare insight into the prime minister.
"She is quite accessible as a speaker. She is speaking about quite complex ideas, but for me at least it is never in a way that is impenetrable. And that certainly makes my job easier. The craft and the care with which she does talk makes it easier."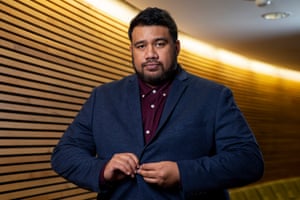 When emotions run high – such as after Christchurch – Wendt says he uses his face to convey meaning; reflecting Ardern's emotions, and on some days, the emotions of a nation.
"Sign language generally requires you to use your face, the face is used grammatically and there are different movements on the face that will give you an indication of syntax," says Wendt.
"But in terms of interpreting, if the prime minister is showing emotion that's also something I don't need to be interpreting, because you can see it right there."